All works
Shopping and office centre – Basteja Pasāža. Rīga, Z.A. Meierovica bulvāris 16
One of the first projects in which buildings were combined with a glassed-in inner yard and commercial and office centre construction in Basteja street 16, was very interesting to us.
The creation of the centre, equipping it with the most modern security and telecommunication systems while working in a historic building with stucco ceilings was a challenge that we successfully overcame.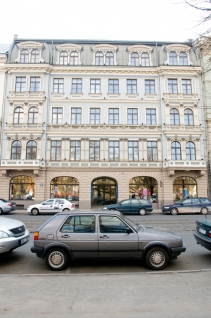 Tirdzniecības un biroju centrs - Basteja Pasāža.
Rīga, Z.A. Meierovica bulvāris 16
The security and fire safety alarm systems, video surveillance, access control and telecommunications have been in service for more than 10 years.
Back to list