All works
Saules Akmens
In 2006, in cooperation with the company Schneider Electric Baltija, the fitters and engineers of our company installed security alarm and fire safety alarm systems, access control and video surveillance systems in the office centre Saules Akmens, which currently houses the main Swedbank office.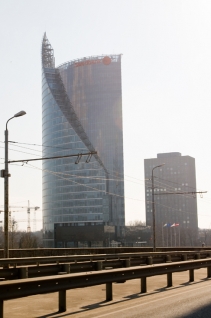 AS "Swedbank" Сentrālā ēka "Saules Akmens".
Rīga, Balasta dambis 1a
At the time this project was one of the most complicated and technologically intensive. Currently our company provides the maintenance and technical support of this object.
Back to list