All works
Rietumu Capital Centre
In 2008, our long cooperation with Rietumu Bank was crowned with one of the most complicated and interesting objects in the history of the company - the A+++ class business centre Rietumu Capital Centre.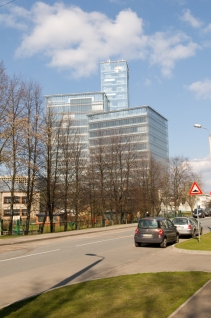 Rietumu Capital Centre
Rīga, Vesetas iela 7
We carried out the installation of a universal 6th category telecommunication network, fire safety and security alarm systems (with visualization), an alarm warning system, access control and video surveillance systems with more than 260 cameras, television system and BMS system, as well as the design and installation of a television system. For the implementation of this project, an additional structure was created - the company "Elmiks" which conducts the functions of a general contractor regarding any engineering networks as well as any internal construction work. Currently our engineers carry out the technical maintenance of all the installed low-current networks.
Back to list