Designing
Hotel "Radi un Draugi"
In 1995, while the building was reconstructed as a hotel, we carried out the installation of telecommunication and telephone networks, as well as fire safety and security alarm systems. In 2000 we installed a telephone exchange with telephone conversation tarification.
The hotel is located in a very attractive and romantic spot, in the heart of the Old Town, not far from the National Opera, concert halls, churches, museums, architectural and cultural monuments, banks and state institutions.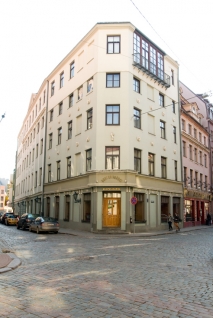 Viesnīca "Radi un Draugi".
Rīga, Mārstāļu iela 1
Back to list