Telecommunications
Mūsu Māja, NEO. Rīga, Murjāņu ielā
In 1999-2002 we participated in a unique project of its kinds - "Mūsu iela" (Our street). For several hundred meters along the Murjanu street in Riga a complex of residential houses was built - from row houses to apartment buildings.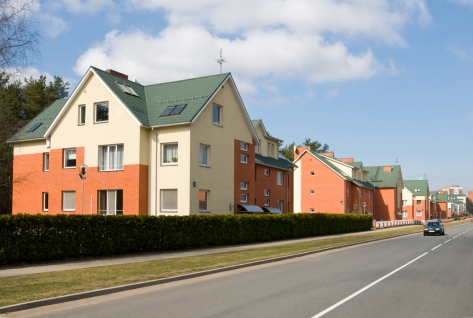 Mūsu Māja, NEO.
Rīga, Katrīnas dambis 14
Our company developed the project of all low-current systems and carried out their installation, including security and video surveillance systems, a telephone network and a unified telephone exchange, as well as a technically very complicated (for that time) satellite television network that allowed to watch many channels from several satellites in all apartments using a single set of antennas.
Back to list